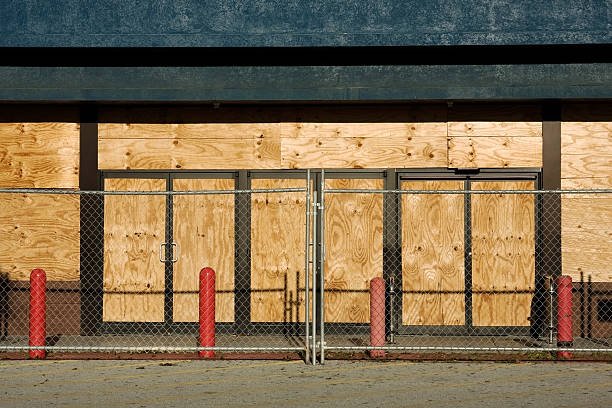 we understand that emergencies can happen at any time, leaving your property vulnerable to further damage and security risks. That's why we offer reliable and prompt emergency board up services to secure your property and protect it from further harm.
Our experienced technicians are available 24/7 to respond to your emergency board up needs. Whether your property has experienced a broken window due to vandalism, severe weather, or other unforeseen circumstances, our team will arrive at your location quickly and efficiently. We come equipped with the necessary tools and materials to secure your property and prevent further damage or intrusion.
In addition to securing your property, we also offer temporary solutions to restore the aesthetics of your building. If needed, we can provide temporary glass or window replacements to maintain the appearance of your property until a permanent repair or replacement can be completed.
Reasons to Use Emergency Board-Up Services
In order to prevent your home or place of business from being exposed, emergency board-up services typically involve covering damaged windows with plywood. This gives you time to have the broken glass replaced. The service offers the following advantages:
Prevents additional damage
Keeps thieves and intruders away
 Increase your eligibility for insurance coverage and save your money
The secret to effectively prepare for severe weather is to be proactive. In case of an emergency, speak with your family on a gathering spot. Save the numbers for your emergency contacts in a secure location, such as your wallet or phone. A path for evacuation and other safety procedures should be in place at your place of work.